A PRECIOUS CHILD ONLINE CAFÉ
4 Great Blends Just Waiting for You
Support our Workforce Development Program with every cup you drink
25% of your coffee purchase makes a big difference to our kids!
Here is one of our programs your coffee purchases support:
Workforce Development Program
With a focus on diversity, inclusion and belonging, participants  learn how to navigate the professional workforce and the many obstacles they will face. Providing continued mentorship and opportunities with A Precious Child's multiple programs will allow the participants to feel secure and supported to help keep them on the pathway toward self-reliance.
By helping our Precious Perks young adults train and obtain long-term employment and address underlying issues, such as problems related to housing, personal relationships and/or mental health, we also help increase stability and positive outcomes for any children they may have now or in the future. Precious Perks helps prevent multigenerational poverty, creates a more diversified professional workforce and helps add financial contributions to the local economy. Our success will be measured by achieving clients' goals and their employment within the local economy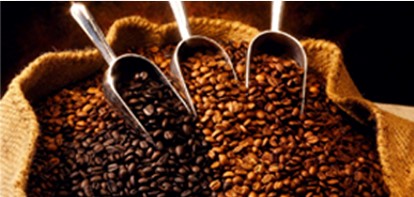 Great Taste
Everyone tells us our coffee is some of the best they've ever tasted; from our whole bean and ground, but especially our single pod cups! Here's why…
The perfect blend of beans from Peru and Burundi.
Earth Friendly
We not only support our children, we also believe that this is the only planet we have, so we've made it our mission to take care of it.
We use a very special packaging to keep your coffee fresh with kraft packaging designed to be Eco-Friendly.
Fresh KCup Coffee

Single serve KCUPS are designed for convenience. But there is no aroma and weak flavor in plastic cups.
Our special KCups are designed to create an enjoyable cup of coffee. We average 33% more coffee grinds and use special packaging that works more like a french press. Plus the cup is recycable and compostable.
Monthly Subscriptions
Simplify your life and never run out of coffee. Select AUTO-SHIP to have your coffee delivered to you every month. You can change or cancel your order anytime.
ALSO AVAILABLE IN THE PRECIOUS PERKS CAFE
Come on in to our Precious Perks Café to pick up your Coffee
7051 W. 118th Ave. Unit 6, Broomfield, CO 80020
Precious Perks Open: Monday – Friday, 8:30 AM-4 PM
This is the same great coffee we've been serving since our Precious Perks Café  opened. And EVERYONE LOVES IT!
FRESHER COFFEE
Our goal is to ship you the freshest coffee possible so you will fall in love with our coffee and share with your family, friends, and co-workers.
The coffee your purchase in grocery stores could be months old. When coffee is roasted, it emits gasses. If fresh roasted coffee is put into standard coffee contianers, expecially k-cups, the gasses are stuck inside. To prevent the gas from damaging the package, the coffee is set out in trays until the gas is gone.
All our coffee containers have a special 1 way valve allowing the gases to leave and nothing else to come in. We ship fresher coffee.
After it is roasted and packaged, it may go through multiple warehouses and trucks before it gets to the shelf.
We ship direct from the roasting location to you.